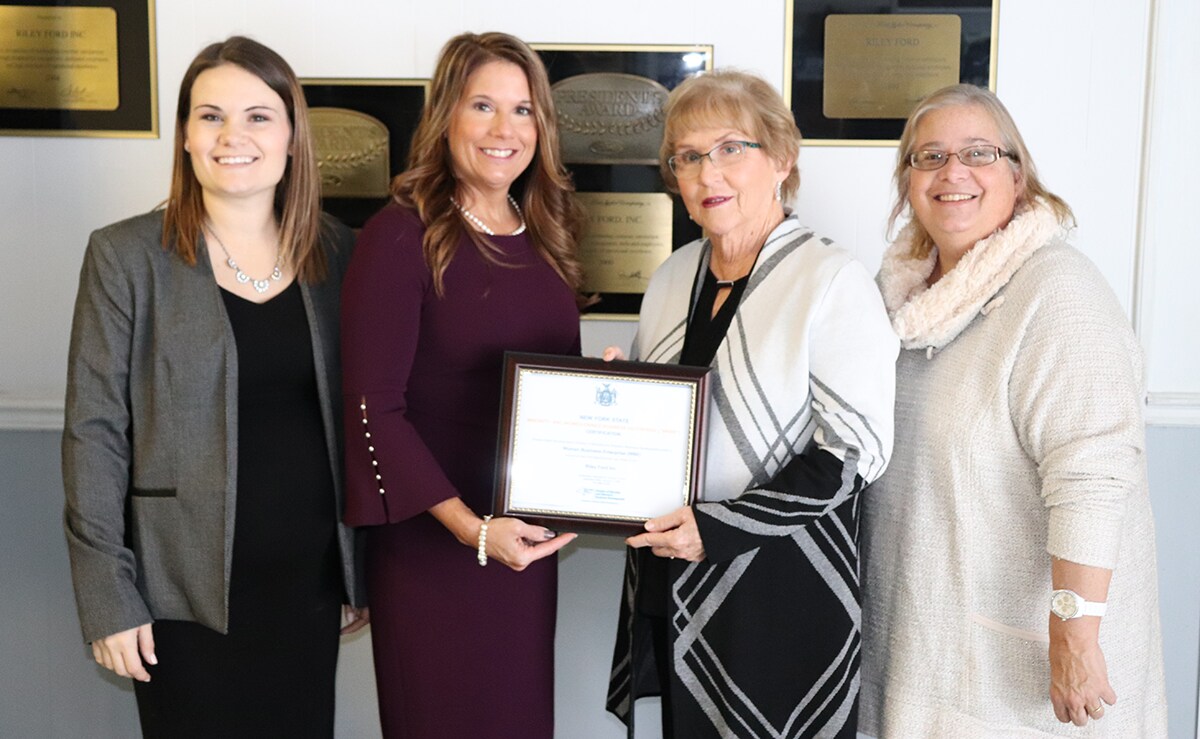 The First and Only New York
Auto Dealership Certified as a
Women Owned Business Enterprise
It's good to be first! Riley Ford, Inc. is the first and only automotive dealership to receive official New York State Certification as a Women Owned Business Enterprise.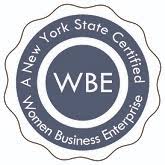 Governor Cuomo's MWBE (Minority and Women Owned Business Enterprises) Certification Campaign is designed to help businesses take advantage of current and upcoming procurement opportunities. State Contracts require companies to use a certain percentage of MWBE services. With help from SUNY Canton Small Business Development Center @ CCC, Riley Ford is now on the list of women owned businesses that qualify and can help these companies meet the requirement.
Auto dealerships have huge impact on the local economy by way of jobs, tax revenues, and community support such as charitable donations. The women who own and operate Riley Ford and earned this certification are President Joy VanLeuvan, Vice President Janet Roberts, Treasurer Jenna Seguin, and Secretary Jane Dubrey.
"The process took about a year and a half and was very
involved,"said Riley Ford President, Joy VanLeuvan.
"But, this will open the door to build relationships
with businesses who may have not been customers
in the past. We're especially proud to be the first automotive
dealership in New York State to receive this certification."